No Embarrassing Goals
We get it, setting a goal for your campaign is a struggle. Am I asking for too much? Am I asking for too little? Our only goal is to help someone in need, why put a price on that?
Transparent Cost
We do not charge for the use of our platform. Instead we ask for an additional small donation. This is on a different tab to make sure your donors know they are giving an additional amount for us to continue to support amazing organizations like yours.
Our Promise
We promise to give a portion of any additional donations we receive back to the organization or individual that referred us.
Raise More & Work Less
With Pledge Titan it is easy to run any fun run, hit-a-thon, read-a-thon, or any type of team fundraiser.
Classroom Competitions
Motivate your students to try and raise more than other classrooms. Reward the winning class with a pizza party!
Fundraising Partners
We are not going to just get you set up with a donation site and say well good luck. We will help you every step of the way if you need us for no cost.
Built with you in mind
Whether you are looking for a way to receive donations online for an individual, organization, youth sports team, parent teacher organization or parent teacher association we have you covered.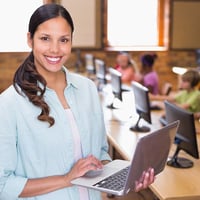 Get started quickly
Just schedule a meeting with Erin below to figure out which product will best meet your needs and explain what you need to get your fundraising site up and ready to receive donations.
If you already know what you want to do, your site could be up and ready in as little as 30 minutes.